Walking home in the dark from Indian food, I stopped at a street stall, hoping for some dessert and the vendor pointed to a few cans and I thought mm condensed milk: some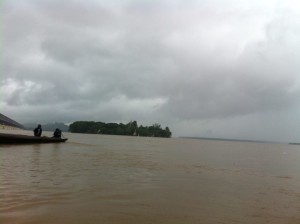 naughty sweetness will happen soon!! And approached saying hello in the tongue of Myanmar. But when I got closer the pleasant folks sitting there under the tarp and frequently spitting on the ground, whose smiles were peppered with a few rotten and red teeth and red lips and red tongues belied that this was a betel nut stand. 'Naughty,' I let slip between my untrammeled lips.

'Want to try?' asked the toothless man, smiling.
'of course.' i replied.
a betel leaf. painted with white milky stuff. sprinkled with a few different tobaccos from India. A small handful of betel nut pieces, neatly and lithely rolled into a cheek-&-jowl-fitting packet.
the vendor gestured my part.
I obeyed. Then asked whether to spit or to swallow.
The former, he said.
I crossed my eyes and feigned passing out on the rickety planks. We laughed, and chatted.
I spit.
then removed the packet to dissect the saliva and poison mix. Put it back in. The flavor was nice. The fear was I'd puke. That or like it a lot.
OK. I have done this, I said.
My 30th country. My first betel nut chew. I got up to pay.
No need, madame.
'Thank you,' I said 'first one's free?' We laughed red.